I'm not so sure about that old quote attributed to Benjamin Franklin, "Guests, like fish, begin to smell after three days." Sometimes, 20 minutes can be enough. Even loved ones can get on your nerves. We all recall that moment at the breakfast table when just the sound of a partner chewing makes you want to leap across the table and stab them repeatedly with a grapefruit spoon. Every now and then even your dearest friend can set your teeth grinding and the follicles of hair to vibrate dangerously. All you need is some time by yourself to settle your frazzled nerves. But some people are a bit slow to pick up on this. And others get their feelings hurt if you phrase that you need some "alone time" the wrong way. Somehow, screaming "get the fuck out of here!" might get your name crossed off Christmas card lists for some strange reason.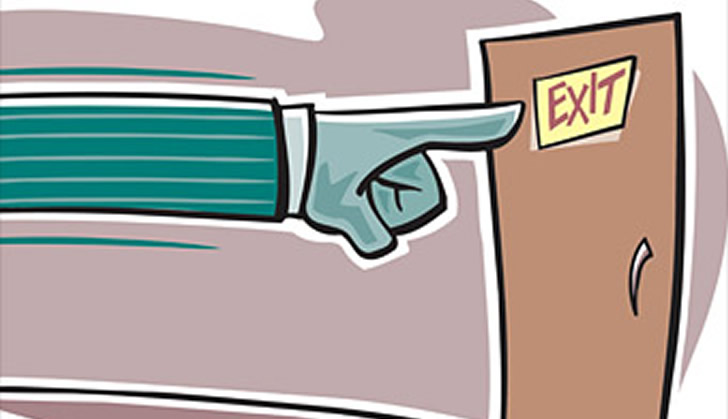 So, I'm going to show you a simple, speedy, almost foolproof plan for ridding your apartment of unwanted houseguests when all else fails.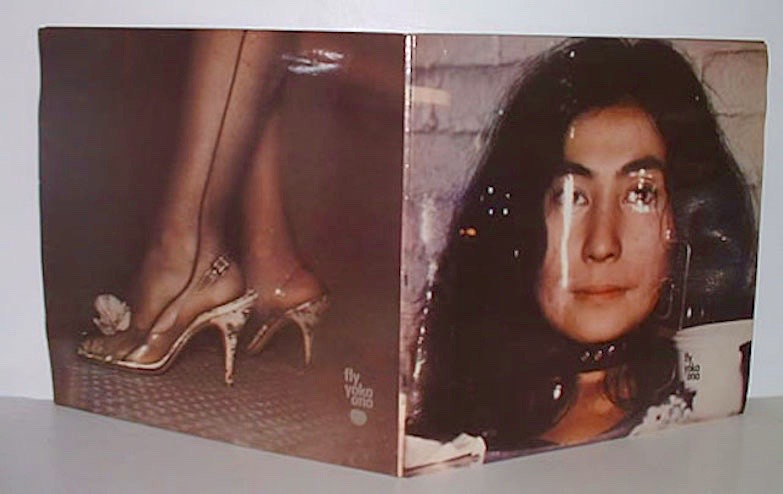 Records used to work. In the past, throwing on any Yoko Ono LP had people running for their coats. But I've found that even the most patient guest can find a way to ask you politely if perhaps you couldn't make a better "jukebox selection." The late, great Nico also worked well. I love her gloomy, ghoulish tones droning on and on, but I've seen cats wildly climbing the walls when your put her records on the turntable. Bad celebrity records like Tab Hunter, Richard Chamberlain, Sal Mineo sometimes has the desired effect. Especially Sebastian Cabot's unbelievable interpretations of Bob Dylan songs can be effective room evacuators.
But if records don't work, thanks to the wonderful world of home media, you can slide in a film selection guaranteed to have unwanted guests flying out the door in 15 minutes. They get horrified, embarrassed and angry and just go- not so much mad at you, but at the film you showed them. Mission accomplished.
Any feminists in the room? Put on Don't Go In The House– about a crazed psycho who kidnaps women, ties them up in an asbestos-lined room, and puts a blow torch to their face. They'll be down the stairs before you can say "Gloria Steinem."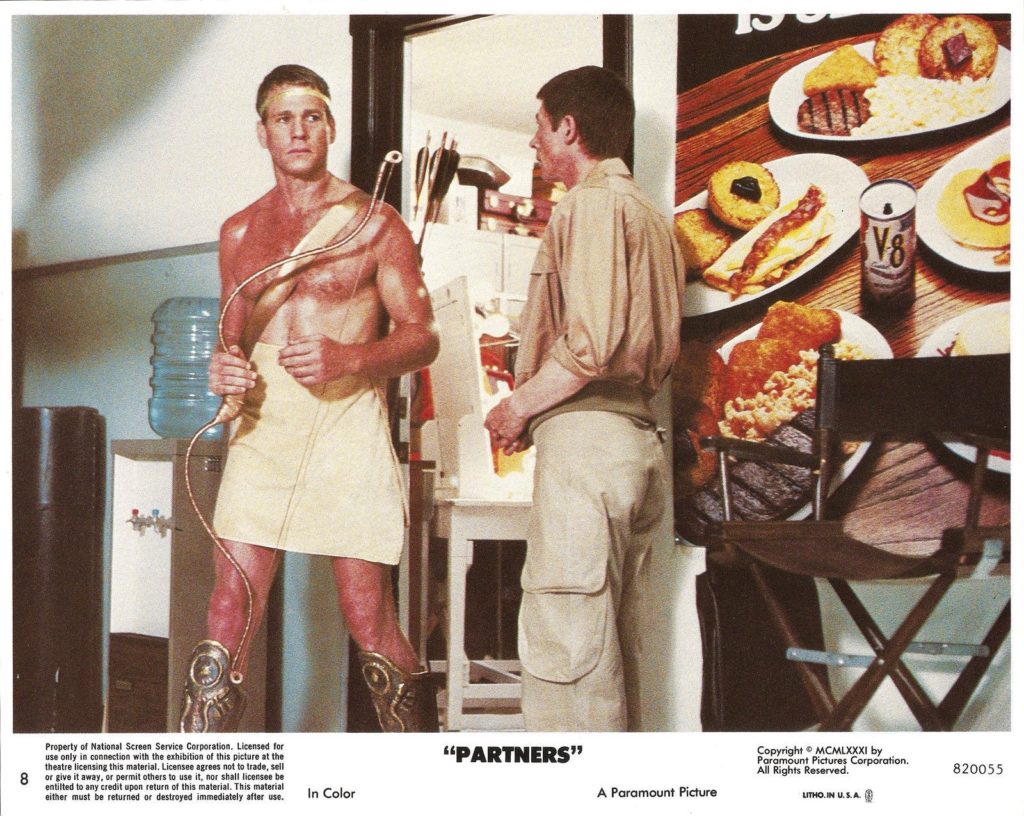 Gay militants around? How about Partners– where pig-faced Ryan O'Neal plays a cop who pretends to be gay in an attempt to catch a killer. By the time O'Neal drives down the streets of San Francisco in a lavender Volkswagen, you will be quite alone in your apartment.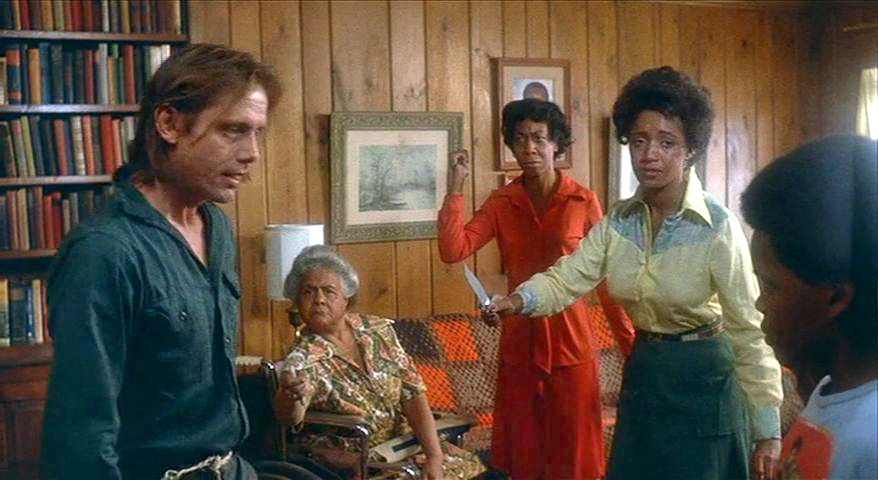 A racially mixed group? Try Fight For Your Life– a grueling action film about a group of escaped convicts who break into the home of a black minister and his family, and hold them hostage. The family finally turns the tables at the end. But you have to put up with an hour of reprehensible racial slurs and abuse from the cons first.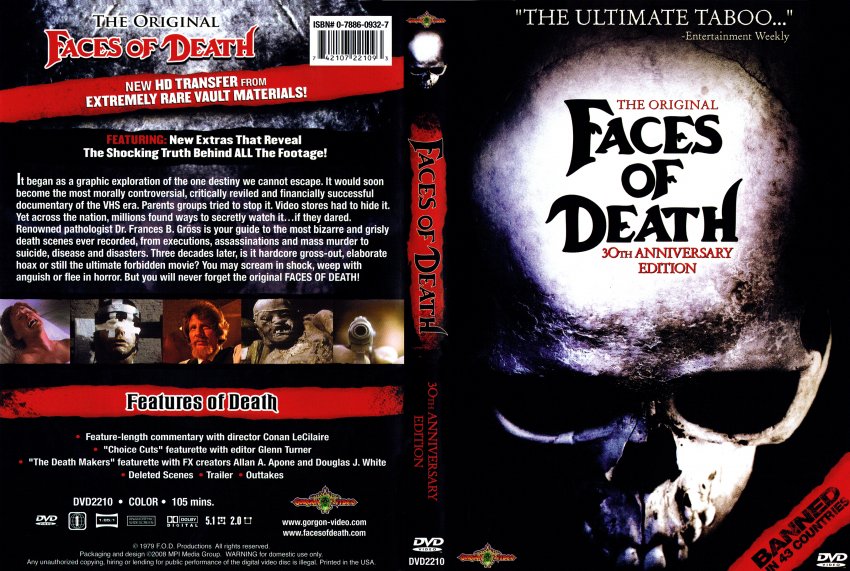 Any animal lovers around? Especially those who bore you with their reoccurring mantra "I don't mind when people die in a movie but not animals." You want to tell them that the animals aren't really hurt and make more money on this film then you do in a year, but it will fall on deaf ears. So, throw on Faces Of Death, which is padded with untold shots of real animals being ripped apart for food, sport or pleasure. A scene where the patrons of a restaurant eat the brains of a live monkey will have guests scrambling first to the bathroom and then out the door faster than you can spell P.E.T.A.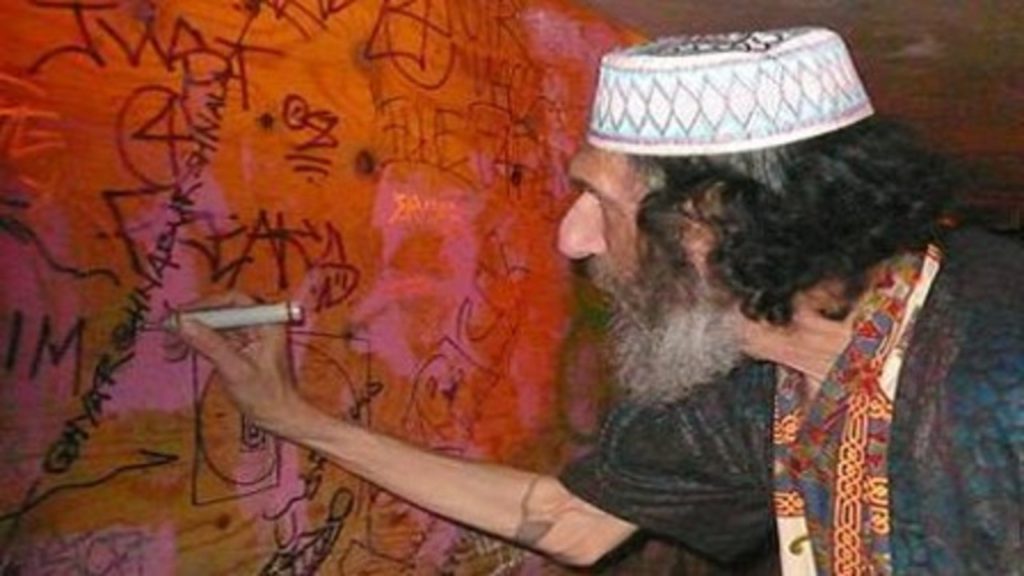 A fan of documentaries in your home? Well they are in for a treat when you play them The Cure For Insomnia, a 1987 film directed by John Henry Timmis IV about the poet L.D. Groban who reads his 4,080 page poem while visually we are treated to heavy metal videos and X-rated footage. It's actually 87 hours long. Don't worry. You'll be lucky if they make it through ½ hour before they start making excuses to flee.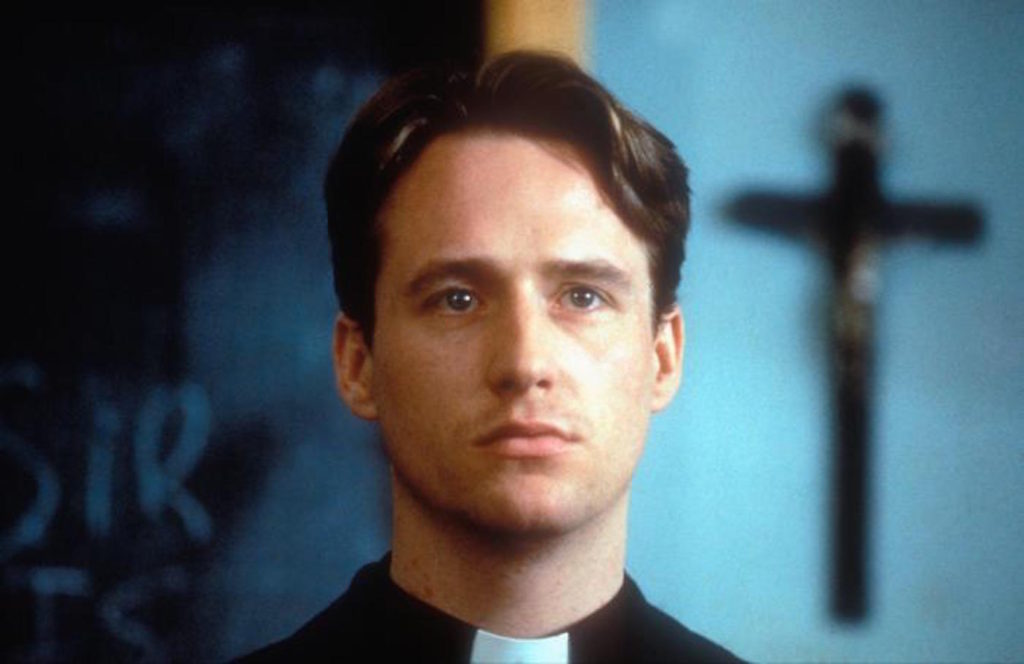 Any devout Catholics in the room? Slip on Antonia Bird's Priest starring Linus Roache as a gay priest struggling with his celibacy that tries to help a young girl molested by her father. This caused controversy when Miramax released it in 1995 and it still rubs the faithful the wrong way- hopefully propelling them down the stairs of your apartment building in a sanctified huff.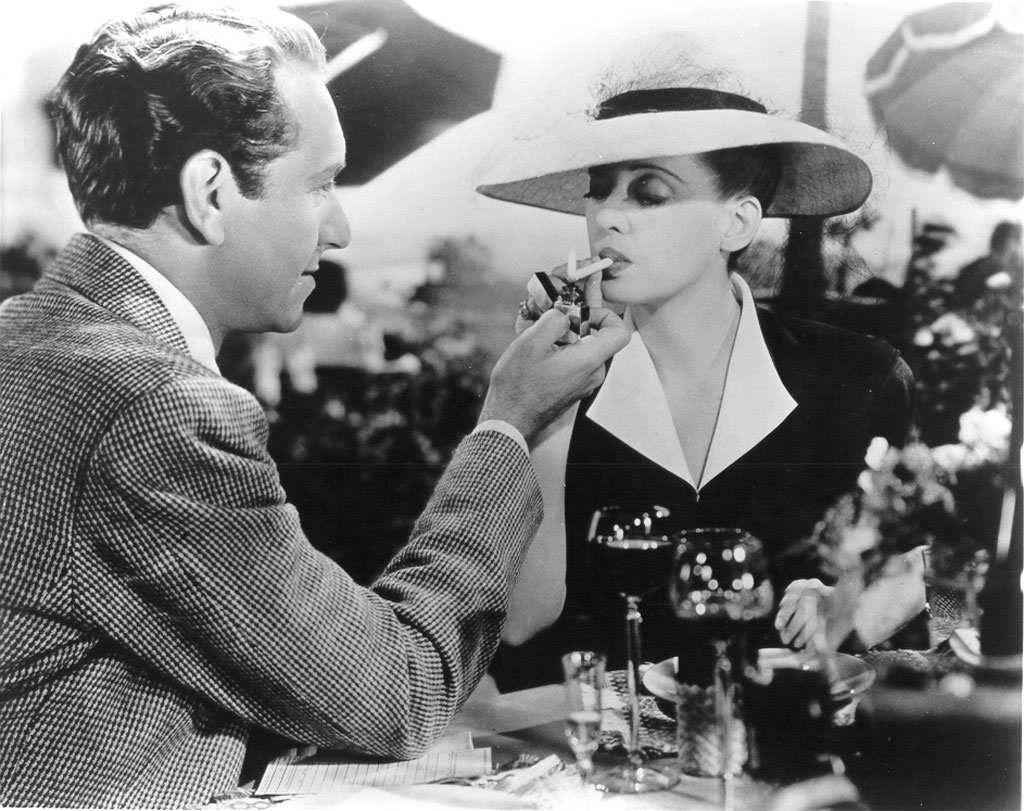 Did your visitor just give up smoking? Well, by all means it's Now, Voyager time, the 1932 movie where Paul Henreid lights two cigarettes and gives one to Bette Davis. Davis takes such pleasure sucking in and exhaling plumes of smoke in the film- it's practically sexual. Even at the end there's the immortal line of dialogue, "Shall we have a cigarette on it?" (My old boyfriend and I used to snort poppers at this point of the film). Before you know it your guest will be emptying his wallet at the local bodega for some smokes and out of your hair.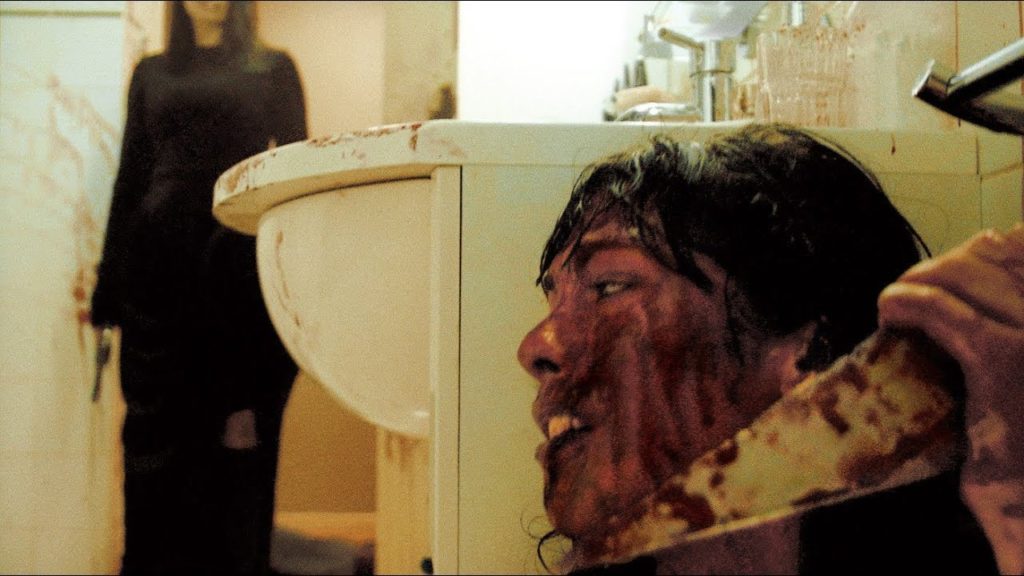 Any expectant mothers hanging around? By all means put on the 2007 French home-invasion shocker Inside, about a pregnant single woman on Christmas Eve and a mysterious angry stranger (Beatrice Dalle) trying to break in. I'll be quite surprised If their water doesn't break after an hour. And any party that ends with an ambulance having to be called for is a raging success.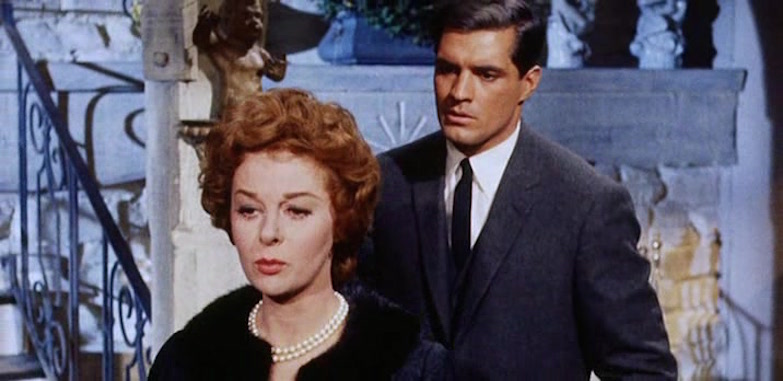 Test the mettle of straight macho sports-enthusiasts by slipping on movies that will flatten their beers. Try a bevy of weepy melodramas like Beaches, Imitation Of Life or Back Street starring Susan Hayward and squeal loudly with delight as they uncomfortably ease out the door. Of course, if they stick around then you might want to put on R. Kelly's Trapped In The Closet for desert.
If nothing else works, just throw on any Transformers movie and jack up the sound bar to ear-splitting levels until they start crying or just dash for the exit. It's the only reason anyone should have a Michael Bay movie in their home.
Then, kick off yours shoes, pour a nice glass of chardonnay and put on something relaxing to revel in your solitude. Like Bloodsucking Freaks, for instance.