A great month for Blu-ray digital restorations of film noir classics (Detour, Phantom Lady), to lesser known Douglas Sirk (The Tarnished Angels), to Todd Haynes' glorious Sirkian film (Far From Heaven), to beloved low-rent horror movies like Invasion Of The Blood Farmers and The Deadly Mantis. And one of the most original, amazing, independent American movies ever made (Barbara Loden's Wanda).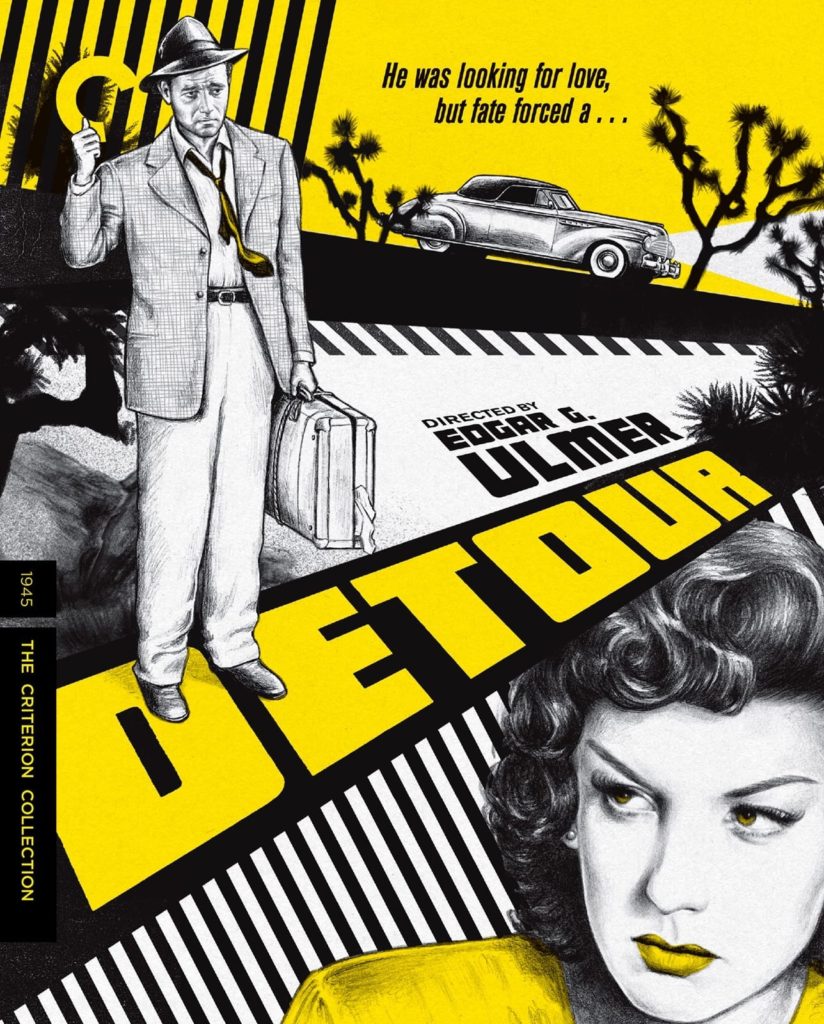 Detour (Criterion) A 65-minute marvel directed by Edgar G. Ulmer starring Tom Neal as a hapless musician who decides to surprise his fiancé by hitch-hiking across country to be with her. Bad idea. Fate brings him into contact with one of the nastiest characters in film noir history, played by the aptly named Ann Savage, and his life is permanently altered, and not for the better. For years we've seen muddy, terrible copies of this nihilistic masterpiece, but this restoration is staggering. Savage's performance is so fearless and frightening it's unforgettable.
Invasion Of The Blood Farmers (Severin) Ed Adlum directed this sublimely loony horror film about druids (in overalls and straw hats) shot in Westchester County, New York. There's a very effusive pathology doctor, who keeps shouting "You won't believe this!" A very gay head druid who plans to resurrect their dead queen who resides in a glass coffin waiting for the right blood type to bring her to life. Even the introduction is done by someone doing a James Mason impression. There are unlimited delights in this mess- especially the restoration which is amazing. I have never ever seen a half-decent print of this film on VHS, DVD or even in a theater. For trivia fans, master cinematographer Frederick Elmes (Blue Velvet) worked as assistant camera operator.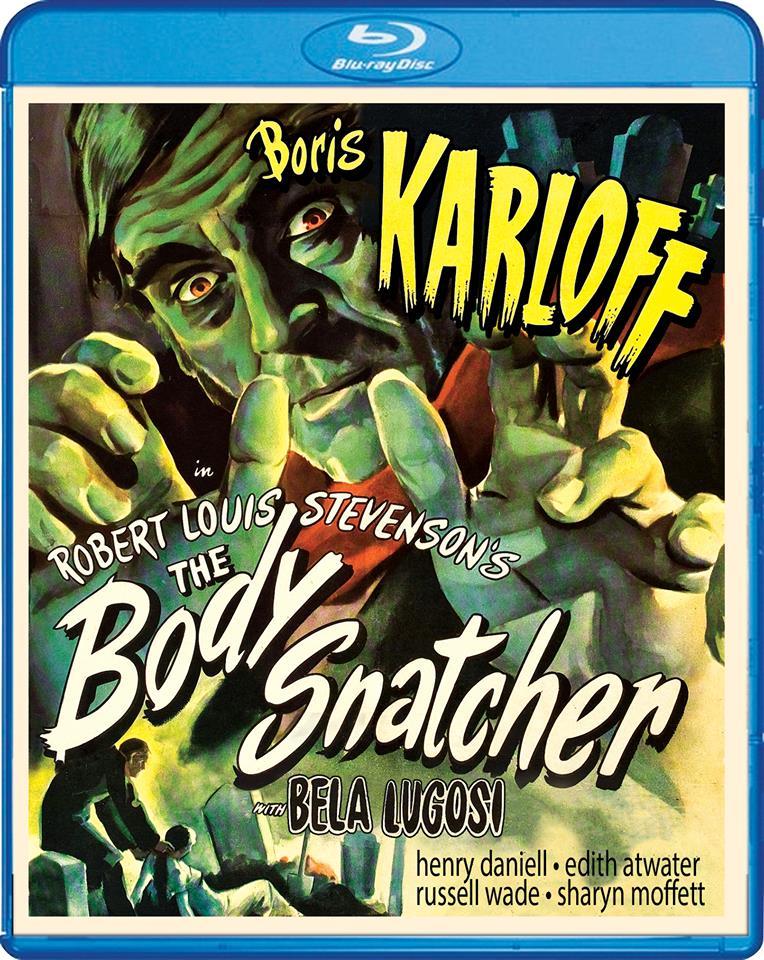 The Body Snatcher (Scream Factory) Boris Karloff is just chilling as Gray, a grave robber who provides corpses to Dr. MacFarlaine (Henry Daniell) in 19th–century Edinburgh, in this superior Val Lewton-produced film. Based on a story by Robert Lewis Stevenson, with expert direction by Robert Wise, this 1945 film now looks spectacular on Blu-ray, enhancing the shadowy menace of the black and white cinematography. Karloff gives one of his finest performances as the villainous Gray and reunites with Bela Lugosi, who has a small but pivotal role and is just wonderful.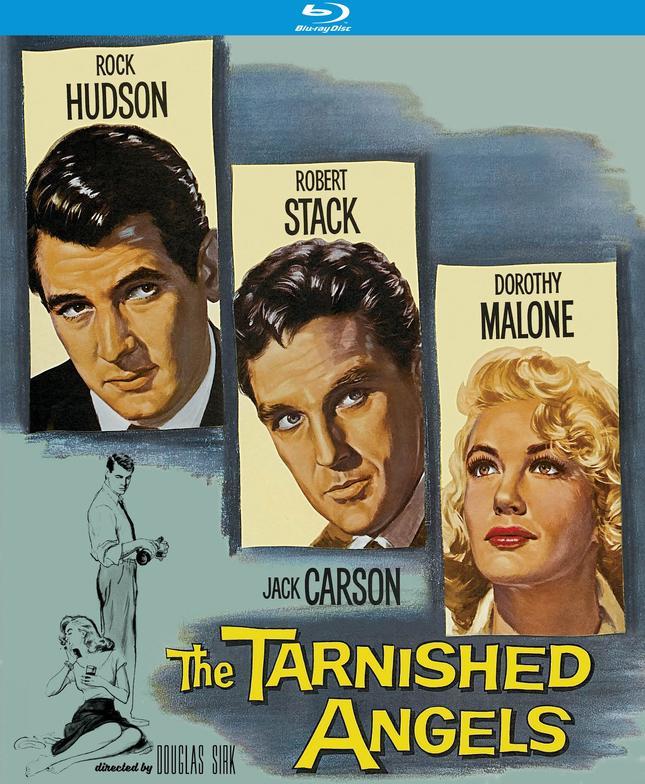 The Tarnished Angels (Kino) Director Douglas Sirk reunites much of the cast of Written On The Wind for this 1957 black and white CinemaScope adaptation of William Faulkner's Pylon. Set in New Orleans during Mardi Gras in 1932, Rock Hudson plays a boozy reporter who becomes fascinated with a traveling group of airplane daredevils. Robert Stack is Roger, the ex-war hero and pilot, a glorious Dorothy Malone as Laverne, his lovesick, long-suffering wife and parachute jumper, Jack Carson as their grease monkey friend Jiggs (who moons over Laverne) and their young son. Troy Donahue plays a doomed hotshot flier. The Mardi Gras festivities add an otherworldly touch to this under-appreciated Sirk great.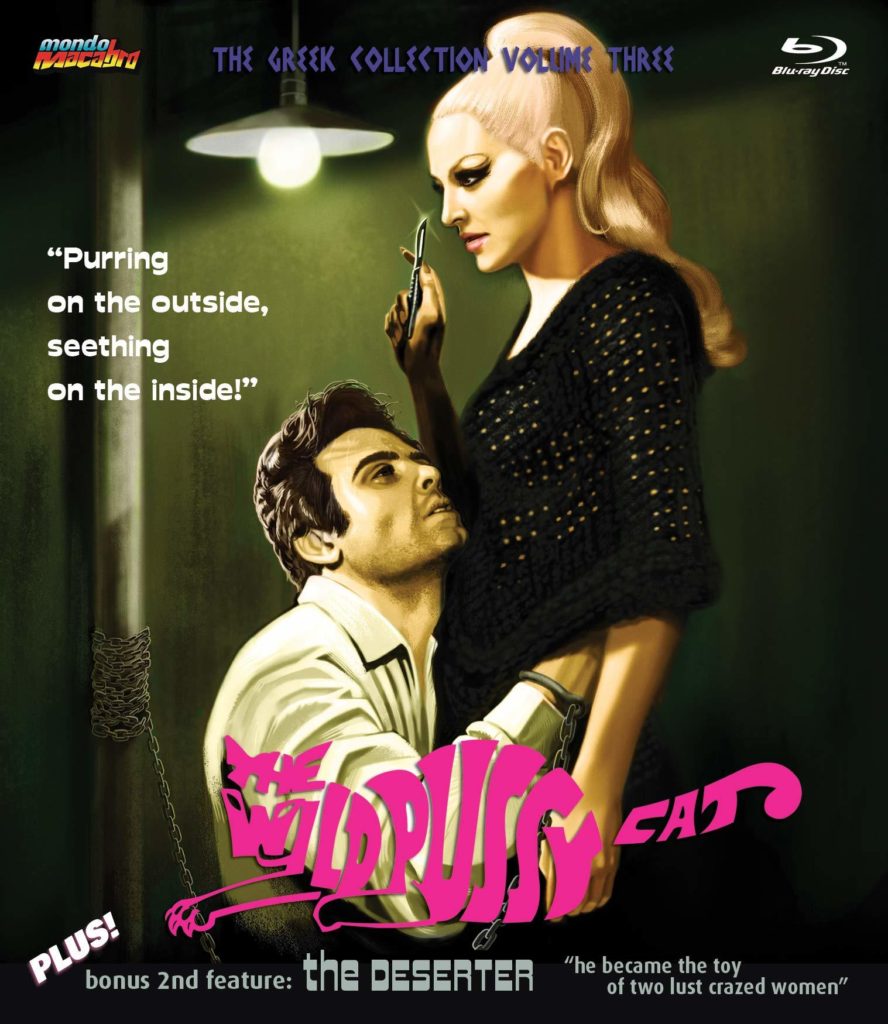 The Wild Pussycat (Mondo Macabro) Another oddball release from a great Blu-ray label that resurrects obscure, weird films from around the world. This 1969 Greek sexploitation film is about sexy, blonde Nadia (Gisela Dali) who plots revenge for her sister- who committed suicide because of her cad, criminal boyfriend Nick- who used to pimp her out just to pay the rent. Nadia seduces Nick and drugs him at her home, chaining him inside a soundproof room with a one-way mirror so he is forced to watch Nadia have sex with a series of men, and even a girlfriend of Nick's. It's such a bizarre film- and the disc includes the full uncut version in the original Greek language and also the dubbed English version. Included on the Blu-ray is another strange Greek film The Deserter (1970) about a soldier who deserts from the war and holes up in a barn having sex with an unhappily married woman and her cousin, who both end up fighting in the mud over him.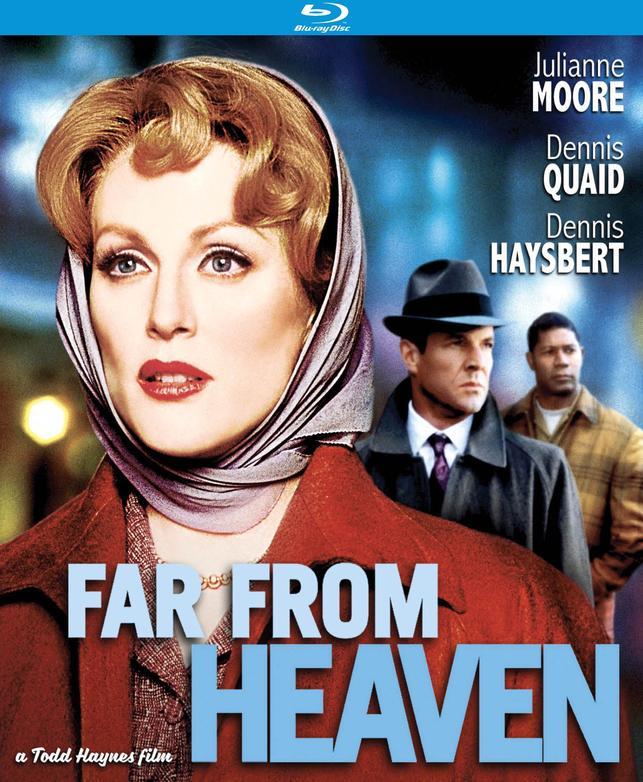 Far From Heaven (Kino) A ravishingly masterpiece by Todd Haynes (Poison, Velvet Goldmine, Carol), who channels Douglas Sirk by setting his melodrama in 50s suburban Connecticut, with Julianne Moore as perfect wife and mother Cathy Whitaker whose idyllic privileged life unravels when she catches her husband (Dennis Quaid) in the arms of another man. The only person she can open up to is her black gardener Raymond (wonderful Dennis Haysbert) which ostracizes her from her friends and neighbors. With it's lush Elmer Bernstein score, gorgeous autumnal visuals by cinematographer Edward Lachman, visionary costumes by Sandy Powell, like Sirk's glossy, expressionistic, tearjerkers, you find yourself laughing and incredibly moved at the same time. Haynes has always walked an irony tightrope but Moore's extraordinary performance gives the film its emotional weight and power. Almost a companion piece to Safe– Moore's aching fragility reverberates violently beneath her June Cleaver-constraining drag.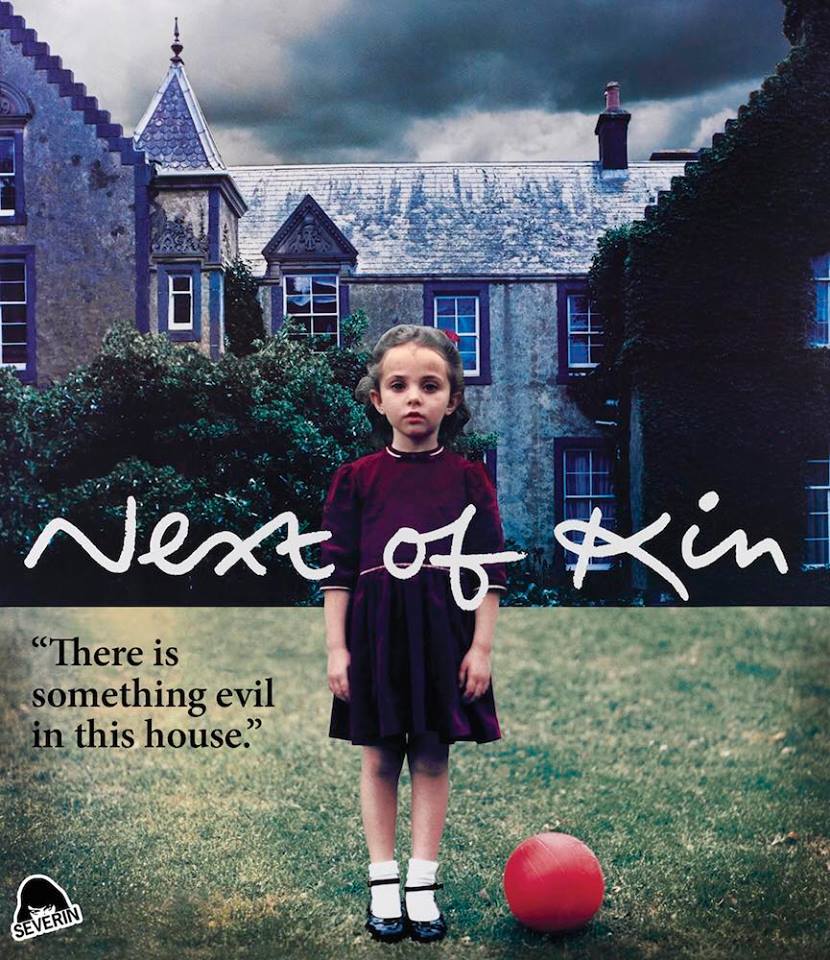 Next Of Kin (Severin) Strange, moody 1982 Australian thriller that has been acclaimed by Quentin Tarantino. Linda (Jacki Kerin) reluctantly returns home after her mother dies. It's a big, gloomy retirement home for the elderly. As she goes through her mother's belongings she unearths many dark secrets, and is consumed by paranoia thinking someone is watching her. She's also plagued by weird occurrences- like the lights going out, and water over-running sinks and bathtubs. Directed by Tony Williams with wonderful cinematography by Gary Hansen, this a slow burn but really kicks in nicely at the end.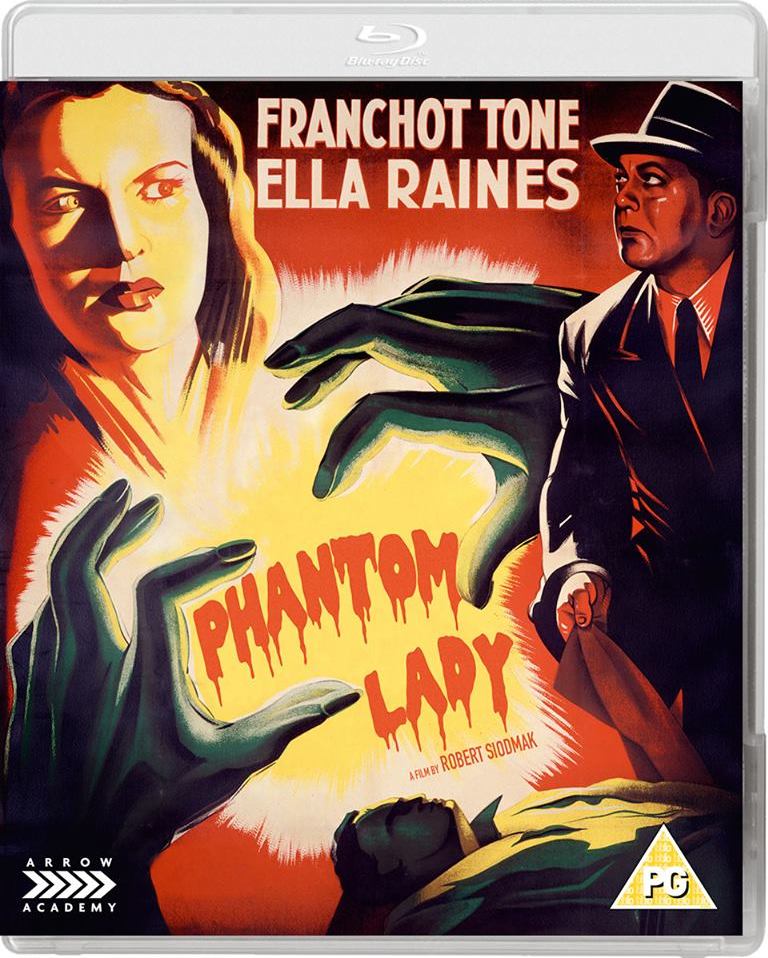 Phantom Lady (Arrow) Stunning film noir based on a Cornell Woolrich novel about a young woman (Ella Raines) hunting down clues in order to spring her architect boss (Alan Curtis), who is on death row for killing his wife. Director Robert Siodmak's skillful direction and the great cinematography by Woody Bredell help set the mood for this mystery as this woman navigates the dark city streets interviewing shady witnesses (including an inspired Elisha Cook Jr. as a jittery band drummer). A fabulous Blu-ray release.
The Iceman Cometh (Kino Classics) The American Film Theater did a series of filmed plays with incredible casts and excellent directors. This John Frankenheimer (The Manchurian Candidate) version of Eugene O'Neill's classic was one of their best. Set in the summer of 1912 at a seedy New York bar filled with losers, dreamers, the delusional and the damned, all looking forward to the arrival of garrulous salesman Hickey (Lee Marvin), a bombastic glad-hander always good for a round of drinks. But when he shows up reveling in his new-found sobriety the mood of the bar darkens drastically. With an amazing cast which includes Fredric March, Robert Ryan, Jeff Bridges, this 2-disc Blu-ray includes a 2K restoration of the 178-minute theatrical version but also the 4-hour director's cut of this punishing, brilliant play.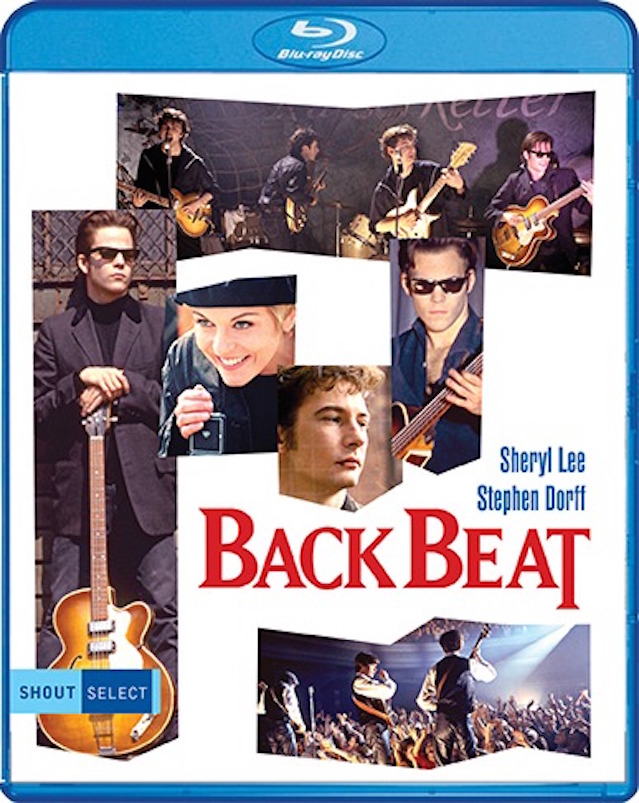 Backbeat (Shout Select) Based on the true story of Stuart Sutcliffe, an artist and best friend of John Lennon's who reluctantly played bass for the Beatles before they became famous. Much of the film takes place in Hamburg, where the group played sleazy strip clubs and examines the deep friendship between Lennon (beautifully played by Ian Hart, who also played him in The Hours And Times) and the talented painter who chose to break from the group just as they were on the cusp of success. Stephen Dorff (who recently turned in a brilliant performance on the 3rd season of True Detective) is wonderful as Stu Sutcliffe– he has a rumpled sensual charm that is incredibly endearing. Writer/director Iain Softley perfectly captures the period- the clothes, the spirit and the music of the times.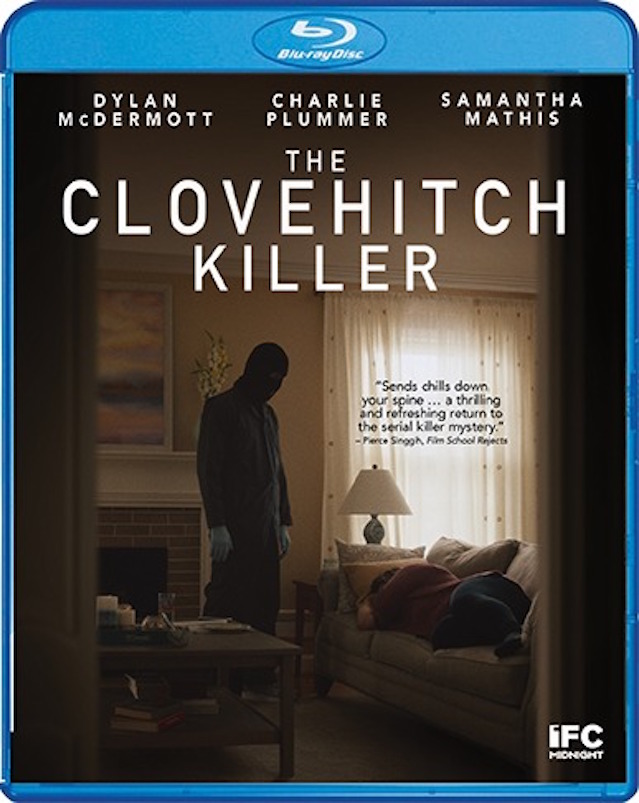 The Clovehitch Killer (Shout Factory) a fascinatingly creepy, slow burn, thriller starring Dylan McDermott as the well-respected, married, church volunteer and Boy Scout troupe leader in Kentucky. His shy son (terrific Charlie Plummer) finds some disturbing material that leads him to believe his dad might actually be the serial killer known as "Clovehitch," who has killed ten women in their hometown. Director Duncan Skiles ratchets up the tension in subtle ways and the performances are all excellent in this strangely affecting film.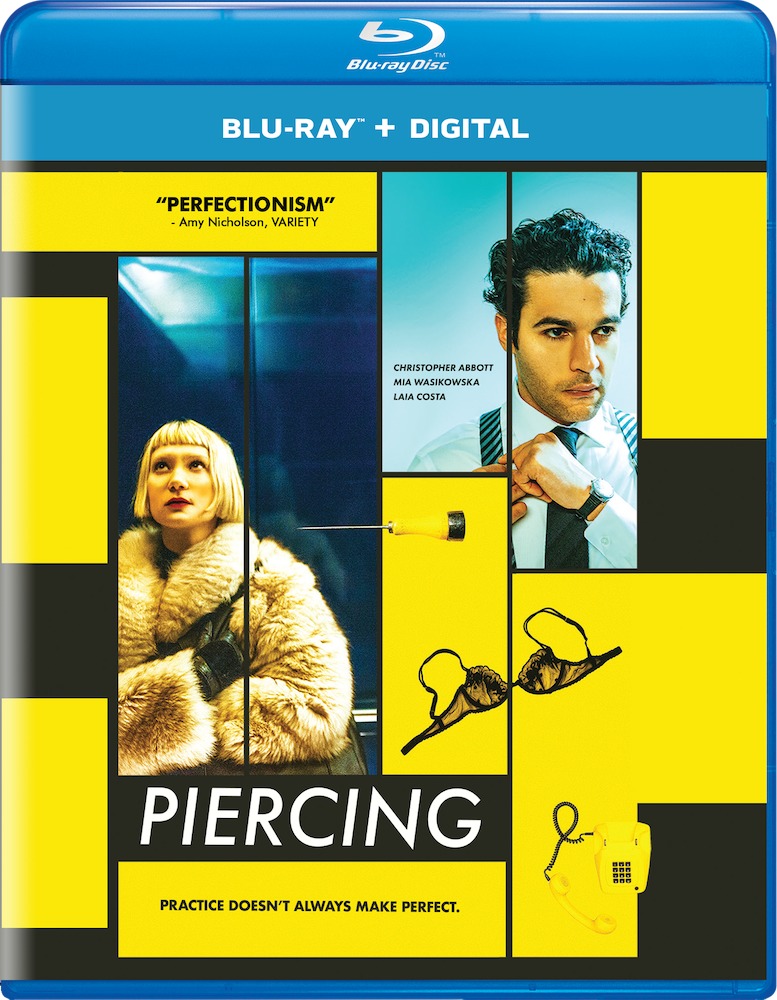 Piercing (Universal) The sensational actor Christopher Abbott (James White) plays a disturbed new father who gets subliminal messages from his baby ordering him to travel to another city (pretending to be on business), check into a hotel and kill a random escort girl. But things go wildly awry when a quirky, strange woman (Mia Wasikowska) shows up at his door. Truly bizarre, and a nice twisted mesh of director Nicolas Pesce (The Eyes Of My Mother) and cult author Ryu Murakami (Audition). Not to mention the clever, arty visuals and glorious soundtrack. One of the best films I've seen in some time.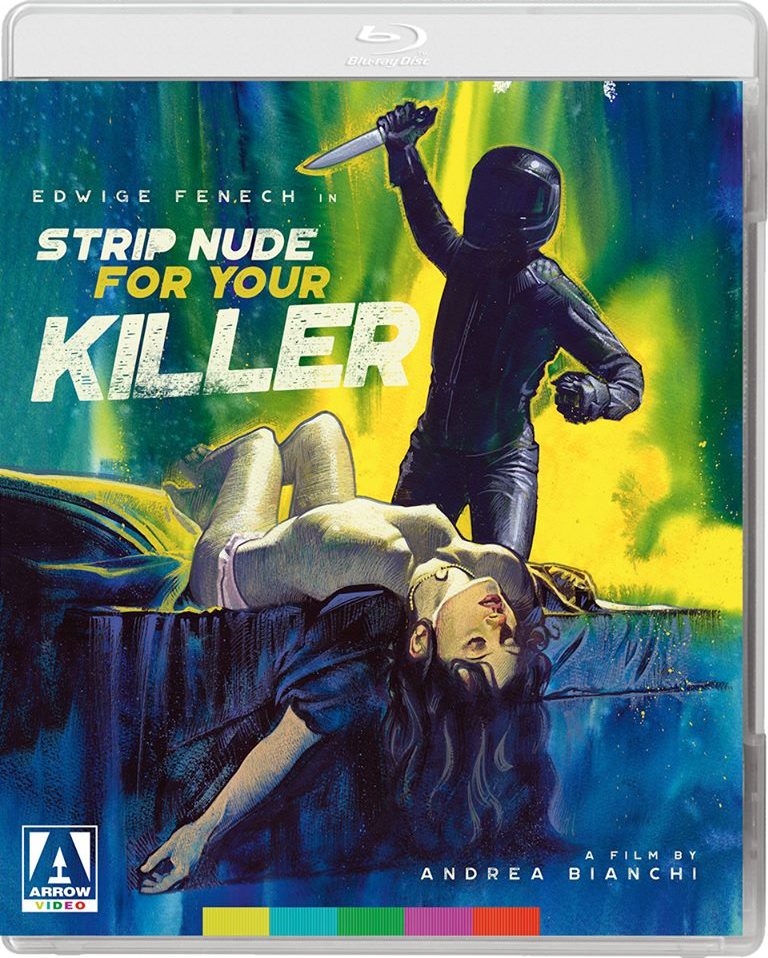 Strip Nude For Your Killer (Arrow) There has always been criticism about the gratuitous sex and violence in this genre, so it's refreshing to see a movie that just unapologetically revels in it. A killer wearing a motorcycle helmet, dressed head to toe in leather, is targeting people who work for the Albatross Modeling Agency in Milan. Edwige Fenech (in a short hairdo) works for the agency, as does her randy photographer boyfriend Carlo (Nino Castelnuovo). Trust me, many in the cast take the title quite literally in this sleaze great directed by Andrea Bianchi.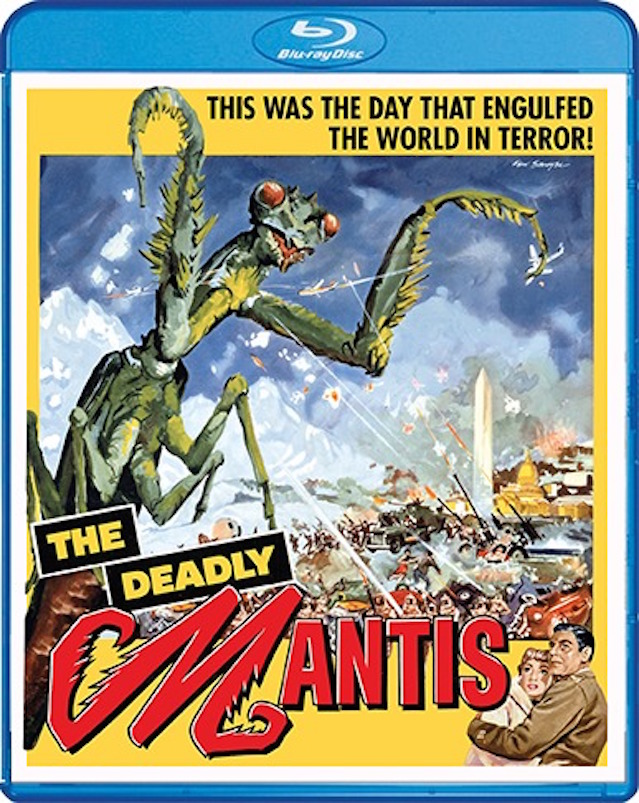 The Deadly Mantis (Shout Factory) Universal Studios followed up their big success with Tarantula with another giant bug movie about a frozen prehistoric mantis who emerges from the arctic ice to wreak havoc. Craig Stevens, William Hopper and pretty Alix Talton star, and, despite padded with over 14 minutes of stock footage, the monster is eventually cornered in New York's "Manhattan Tunnel" (aka Holland Tunnel). A gorgeous restoration with lively commentary by film historians Tom Weaver and David Schecter, the Blu-ray also includes the hilarious MST 3000 episode.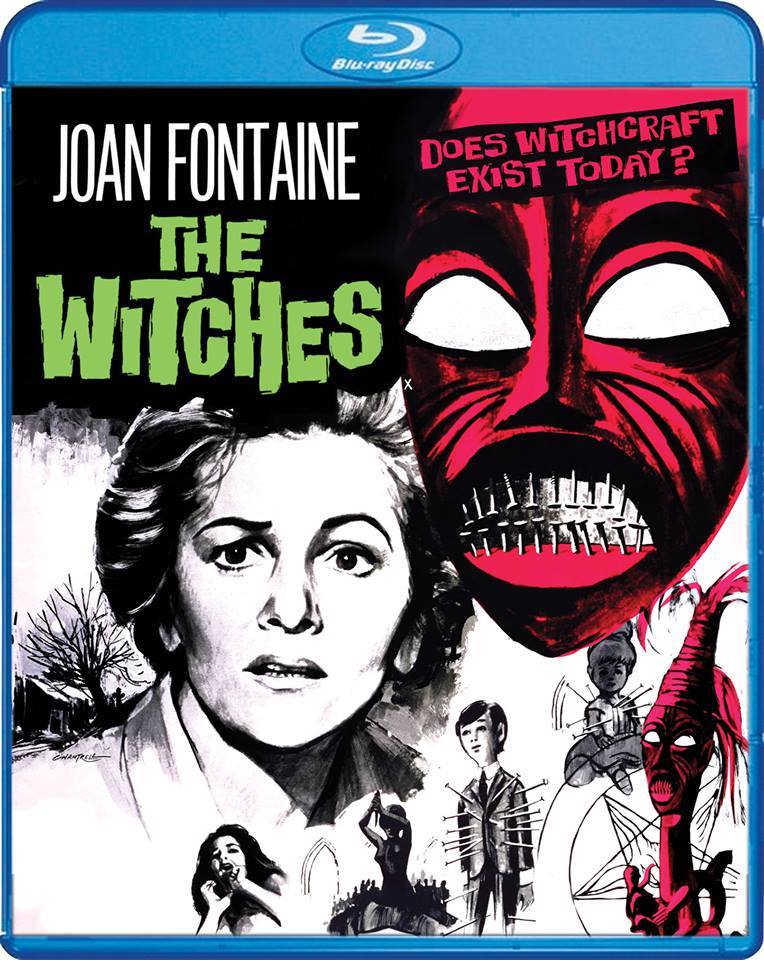 The Witches (Shout Factory) In this enjoyable nutty 1966 Hammer Studios film Joan Fontaine stars as a teacher who returns to England after being traumatized by witnessing voodoo rites in Africa, only to find herself in the middle of a coven of devil worshipers set to sacrifice a virgin for their rites. The finale with the coven dancing around wildly and smearing themselves with mud is one of the most inadvertently hilarious sequences I've ever seen- you will be showing it to friends for years to come.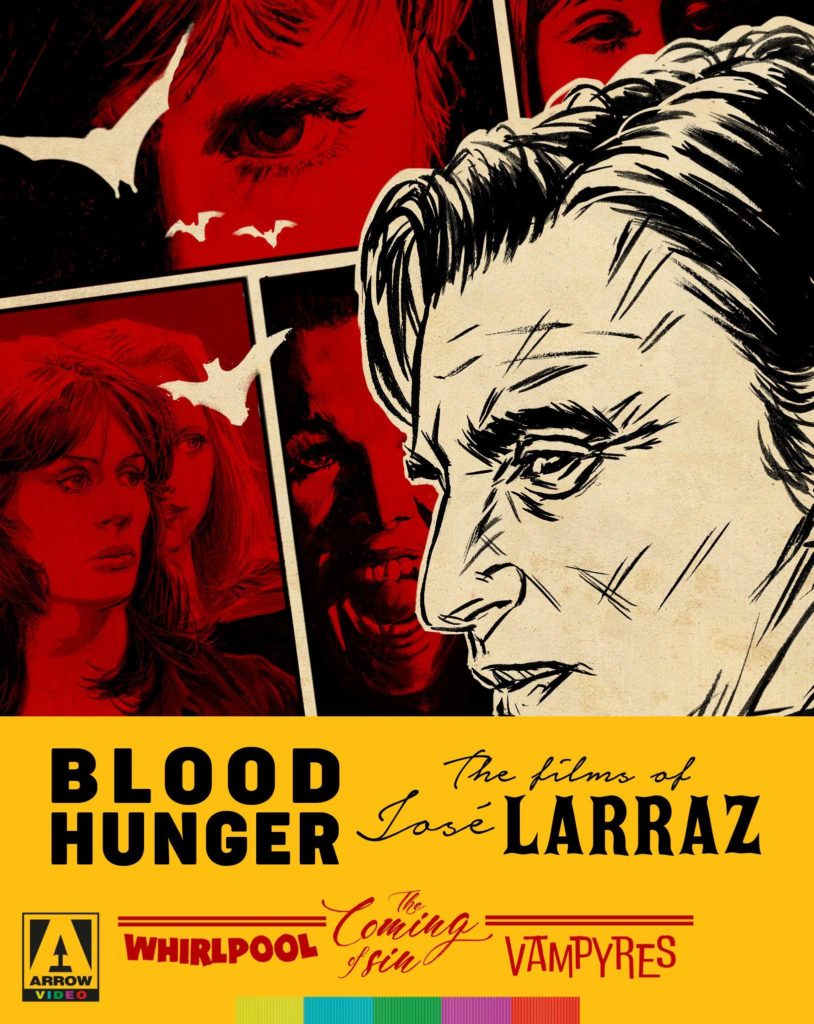 Blood Hunger: The Films Of Jose Larraz (Arrow) The Spanish director Jose Ramon Larraz is celebrated in a box set of three of his films including Whirlpool (1970), The Coming Of Sin (1978) and his classic Vampyres (1974)- a great sexy shocker about two seductive vampires (Marianne Morris & Anulka) roaming the English countryside looking for victims. A young couple staying in a camper witness the girls running with capes through the woods and begin to suspect something is not right. Heavily censored at the time, all the glorious violence and nudity is intact.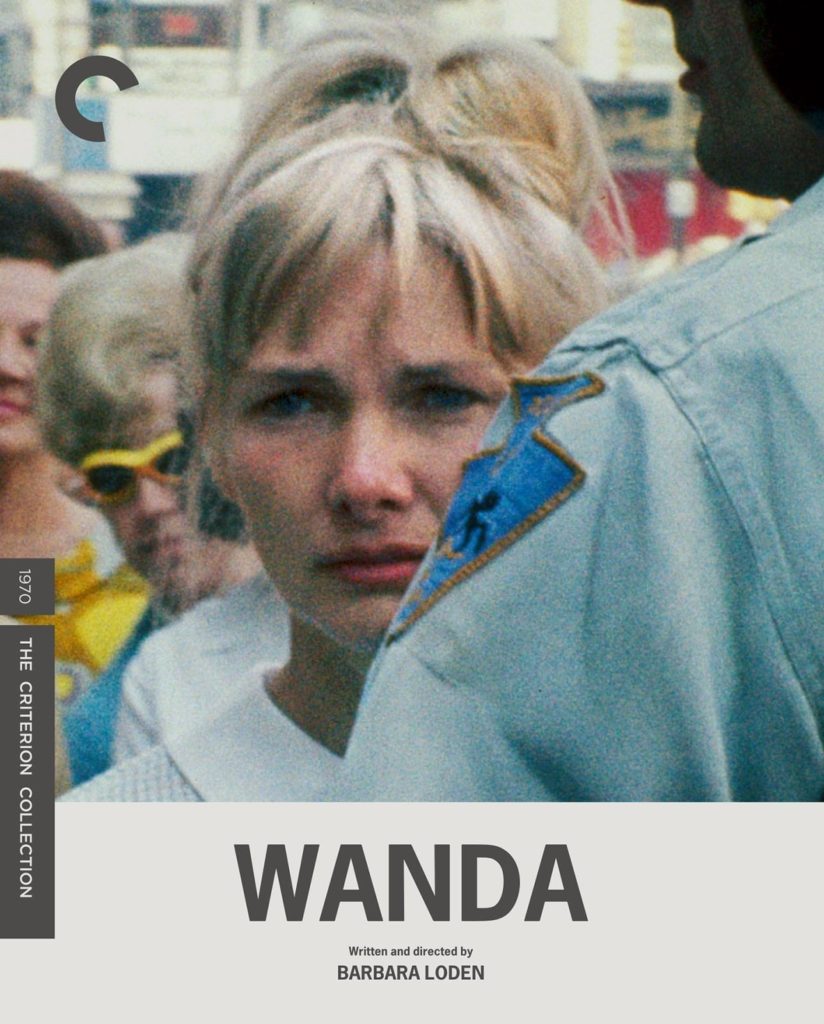 Wanda (Criterion) The story goes that actress Barbara Loden (who was married to director Elia Kazan) got the idea for Wanda from an article in the newspaper about a woman who thanked the judge when he sentenced her to prison. She directed and stars as Wanda Goronski, who shows up late for her divorce trial, and then wanders off, embarking on a series of offbeat, weird encounters with men until she ends up traveling with a bank robber who can't figure out how to get rid of her. It's such a darkly funny, strange film, filled with memorably whacky (probably improvised) exchanges, and an idiosyncratic lead character so bafflingly, weird and original it makes it all the more heartbreaking that, because the film did poorly at the box office, Loden never made another feature.