This year's five-day festival at the IFC Center (March 20-24th) is so damn good it makes me angry. There are just too many great sounding films this year.  I read the schedule and needed to see almost every one of them. Whoever is scheduling this festival (dedicated to wild movies that really push the envelope) is doing a bang-up job. I've seen four films already (including the opening world premiere of Larry Fassenden's incredible Depraved), and they are just phenomenal.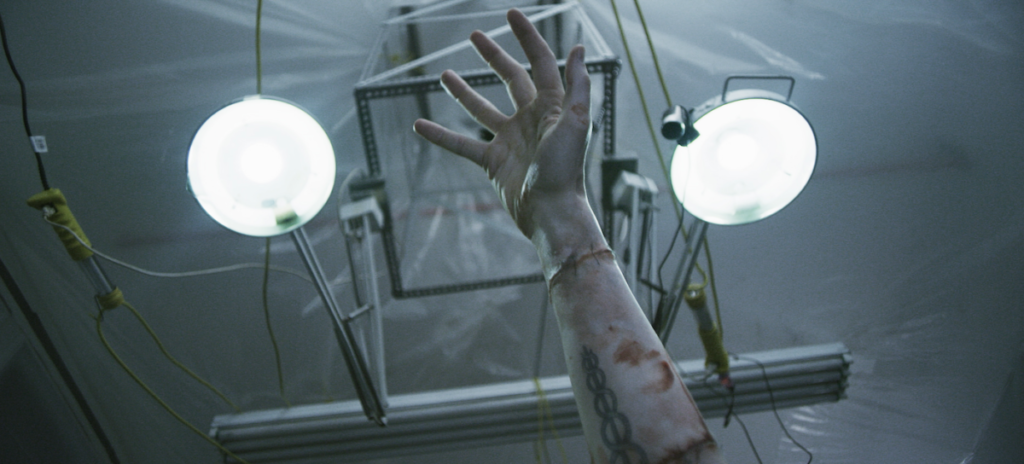 Depraved. Larry Fessenden's macabre, inspired take on the Frankenstein story is heartbreaking as it is horrifying. Set in a warehouse/loft in Brooklyn, Henry (David Call) is a former army surgeon suffering PTSD who has stitched together body parts and brought to life Adam (Alex Breaux). He reluctantly becomes a father-figure to this re-animated creature, training Adam how to talk, think, dress himself, play puzzles and ping pong and learn that "gravity" is his friend. Fessenden gets to the core of Mary Shelley's story, this go-round the science used is more drug-related that electrical. But it also gets the folly of the God-like doctor learning to regret and fear his own creation. Alex Breaux's performance is stunning in its physicality and pathos. Fessenden truly is a hero of mine- he has consistently made some of the most lyrical, bizarre, thought-provoking genre films. This Frank 'N The Hood is one of his very best.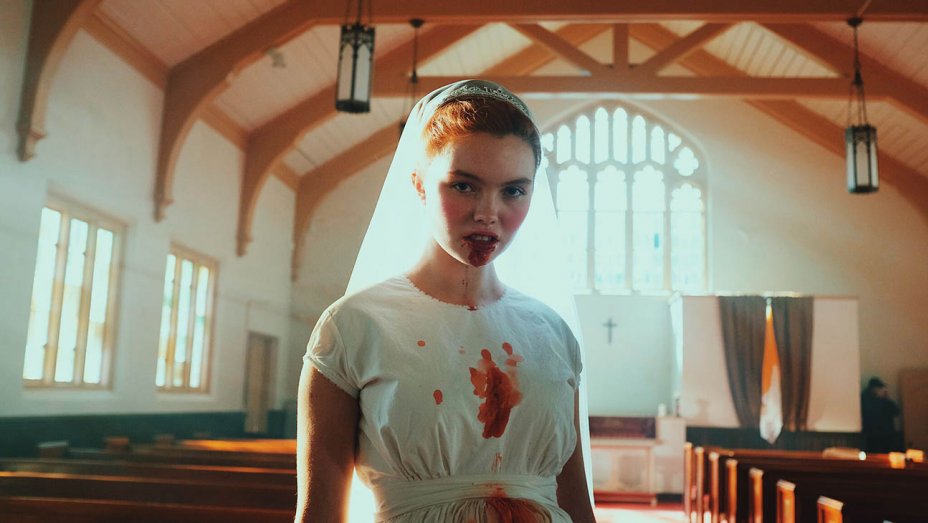 Darlin'. Ferocious follow-up to The Woman & Offspring (which you actually don't need to have seen to appreciate this film). In a nutshell, the amazing Pollyanna McIntosh plays the Woman, the surviving member of a cannibalistic tribe who ended up chained in a root cellar by a sick, abusive husband and father. She escaped at the end of The Woman and fled into the forest with the young daughter "Darlin'" and they've been living wild ever since. At the beginning of this movie the Woman drops a teenage "Darlin' (Lauryn Canny) off at a hospital and the only one who can calm this feral wild-child is a gay male nurse- Tony (Cooper Andrews). Darlin' is then sent to St. Philomena's Group Home For Girls, where a creepy Catholic Bishop (Bryan Batt) attempts to rehabilitate the snarling, biting child and teach her the word of the Lord. But the Woman is scarily headed their way. Sardonically well-directed by Pollyanna McIntosh (who again plays the Woman), the film builds with intensity to a bloody showdown at a Holy Communion that is savagely liberating.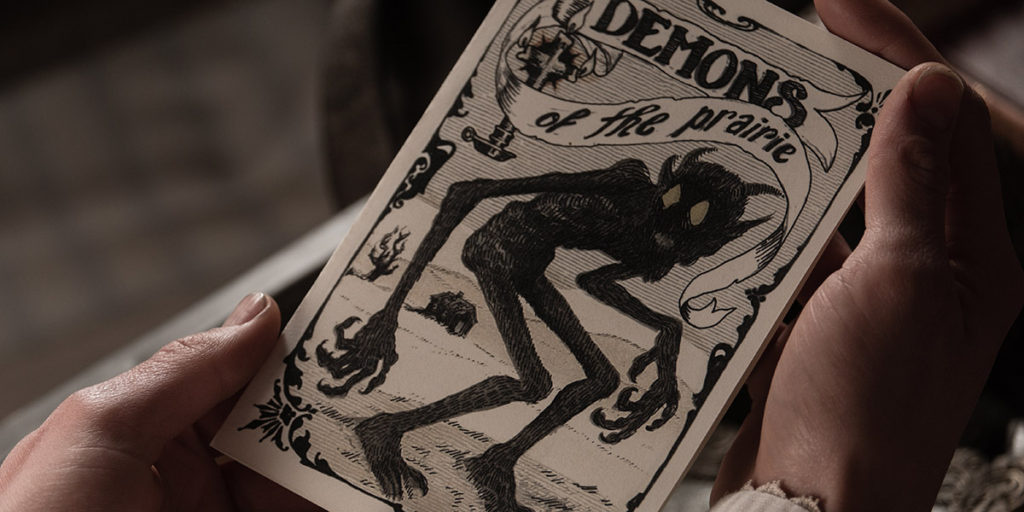 The Wind. "This land- there's something wrong with it," says a female settler in Emma Tammi's moody, atmospheric western/horror hybrid. No kidding. Caitlin Gerard beautifully plays Lizzie, a young woman who lives with her husband in a small cabin in the middle of nowhere, where the plains and her goat greet her every morning as she hangs out her wash. You really feel the loneliness and isolation of early American settlers. But the arrival of a couple who have recently moved a mile away complicates and soon darkens the landscape. As the tragedies begin to pile up, one wonders if Ellie is just losing her mind or maybe there really is a shape-shifting prairie demon out there in the dark. The cinematography of those sunsets over the barren landscape is worthy of John Ford, but the feel of the film is claustrophobic and drips with paranoia and dread.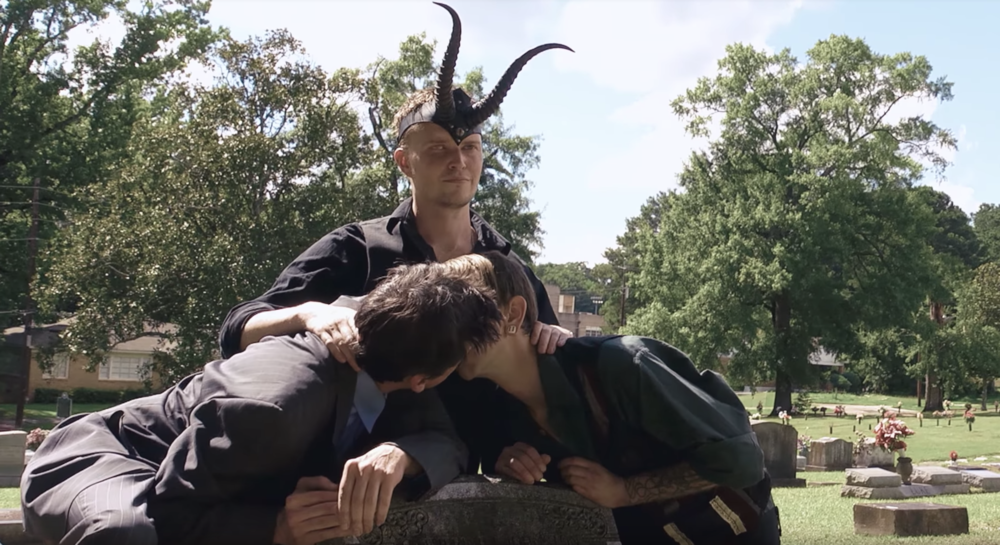 Hail Satan? Goddamn entertaining documentary by Penny Lane about the rise of The Satanic Temple, and it's charismatic leader Lucien Greaves. Greaves, with one clouded eye, is the clean cut, but diabolically smart and subversive figure-head for this group which is less devil-worshipers than exposers of the hypocrisy of fundamental bible-thumping religion. They rallied on the steps of the Florida Capital in 2013 to ironically support Rick Scott. They went to desecrate the grave of hate-preacher Fred Phelps Jr.'s mother. They appear at anti-abortion rallies dressed like giant babies. They're more like the Yippies of the 60s which used comic theater to stir up shit. When they attempt to erect a giant demonic statue next to one of the 10 Commandments it drove sad armies of protesting Christians berserk. Thank God for The Satanic Temple.